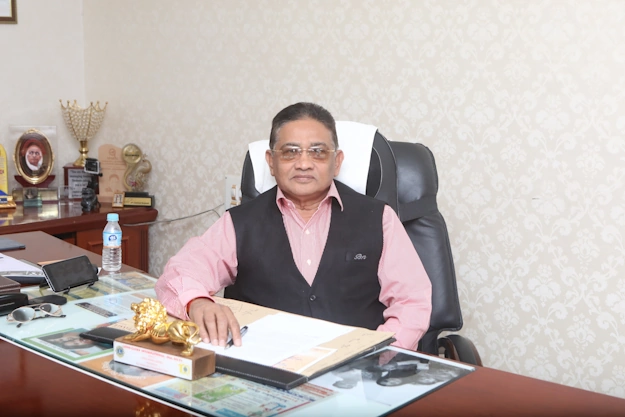 Shri Bhikhubhai.N.Patel
I believe that right education helps in developing the right understanding, reasoning and thinking skills. It also helps to instill a life-long appreciation for learning and foster a sense of moral and ethical behaviour. We are committed to the philosophy that each student must have the opportunity to reach his or her full potential that enhances self-esteem and to become a successful part of a demanding and changing world.
"With India taking the center stage on the global economic scene, Indian industries and commerce are facing enormous challenges on various fronts. Establishing and maintaining superiority, in terms of technology, quality, delivery and customer support, is top priority for Indian companies. Although they are meeting the challenges strongly and with determination, the first signs of strain have started appearing. Indian corporates are finding it increasingly difficult to recruit and retain the human talent that is required to face the formidable global challenges. Next decade will be decisive for the world economy and in turn for India, as we strive to build our own domestic economic infrastructure.…
Sardar Patel Education Trust has evolved from a strong need to develop technomanagerial manpower for niche' industry segments, into a socially conscious and integrated school of management. This need arises as a result of high degree of specialization in an increasingly competitive environment. SPET is responsible to bridge the requirements for business minds who can work seamlessly in the corporate environment.
Over the year the health delivery system in India as else where, has become very complex with burgeoning demand, rapid technological changes, growing complexities of procedures, increasing competition and heightened consciousness of consumer rights and quality of service. There is increasing corporatization of health care delivery system with emphasis on efficiency, quality of service and quick delivery though at higher costs. Looking to our poor rating on health indices, the Government has launched focusing on access and affordability. The key issue now is not money but management.
To satisfactorily deal with growing complexities of the health system, greater professionalism is needed. Sardar Patel Education Trust is trying to create such professionals at its campuses at Anand through its flagship Paramedical Courses.
We have provided quality infrastructure at various Institutes of Sardar Patel Education Trust for our students and trainees alike. It is gratifying to see that within short space of three year, this Institute has carved out a niche itself among management institutions in health sector.
I wish the Trust rapid growth in all its academic and research endeavors."
-Shri Bhikhubhai N Patel
( Managing Trustee & Secretary )
We believe that as a student you are an integral part of our institution. You are our top priority and the focus of all our efforts. We urge you to take advantage of the wide range of resources our campus has to offer during your study here. We also believe you will work with us towards the realization of our collective dreams, so that we can contribute towards making a meaningful difference in the country and the world. We hope our relationship with you will continue beyond your student life and that one day you will become our valued alumnus.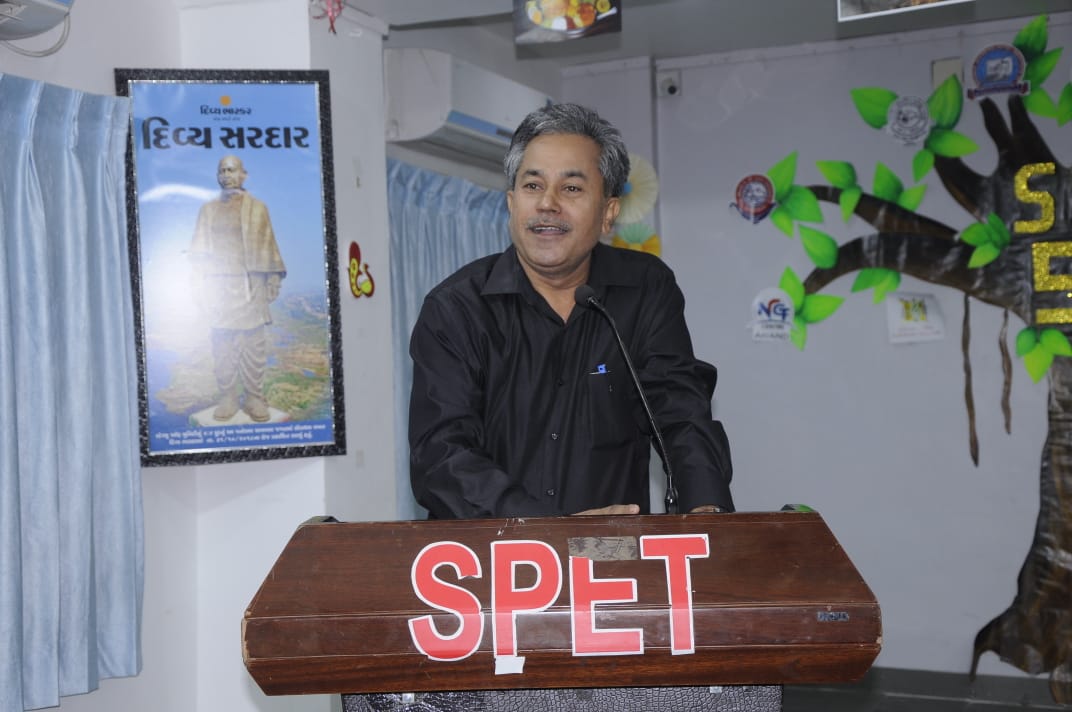 Dr.R.D.Modi
It is with great pleasure that I welcome you to the C P Patel & F H Shah Commerce Vocational College family. May I take this opportunity to congratulate you an your having crossed the first milestone of your career. Thank you for choosing our institution for pursuing your undergraduate studies.…
Ours is an institution which provides quality education by equipping the students with skills, confidence and a positive approach leading to their all round development. The college relentlessly strives to perceive and maintain academic excellence, and at the same time the students are encouraged to participate in various co-curricular and extra-curricular activities. Besides, the environment at the college is extremely amiable and conducive to learning and provides ample opportunities for the students to grow and excel. Our governing body comprises of educationists, businessman and achievers in their chosen fields. The Management is highly supportive and takes keen interest in the overall development of the students and the faculty. We are fortunate to have a set of teachers who are highly qualified, experienced and dedicated, with total commitment towards achievement of our mission and goals.
Best of Luck
-Dr R D Modi
( Principal )